Vote for new MyGov website design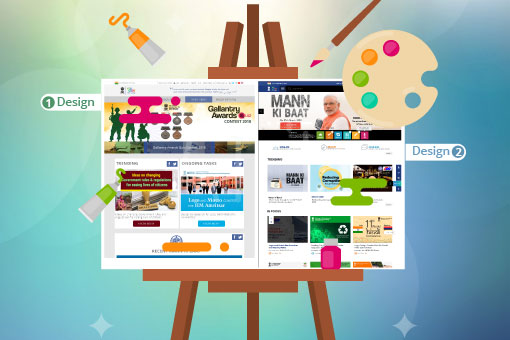 MyGov has come up with 2 new designs for the next version of the website. Vote for your favourite design and see it become a reality.
Scan QR code
and SMS your vote
Login to Participate
You can also vote through SMS using your registered mobile number.
SMS Syntax:
MYGOVPOLL
<space>
274881
<comma>
Choice Number
Send to 7738299899
Example:
MYGOVPOLL 274881,2
* Normal SMS charges of the mobile service provider shall apply for voting through SMS